From the Committee for Parish & Family Life

Come join us for a food truck picnic after the 10:30 a.m. Mass until 1:30 p.m. on Sunday, May 22. Vendors will include the Casapulla's, Taco Reho and Hopkins Farm Creamery. Drinks will be provided. The food trucks will be parked in the parking lot behind the Parish Office and picnic tables will be set up both outside and in the Parish Hall. Meals are free and all are welcome!
A Message from Bishop Koenig
Join Bishop William Koenig as we explore some of the ministries supported by the generosity of parishioners from the Diocese of Wilmington by the Walking by Faith, Faith & Charity Catholic Appeal. Please use this link to view a short video.
Mass Schedule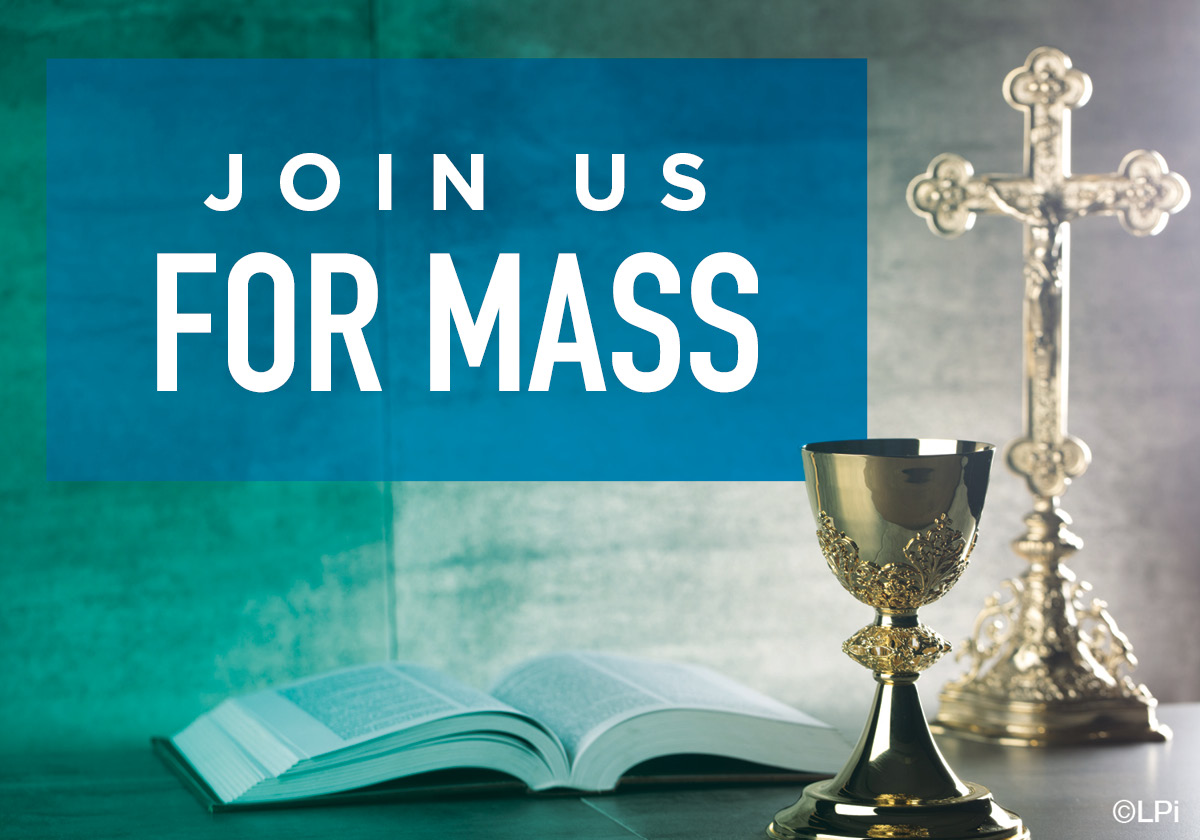 Daily Mass: 8:30 a.m. (Mon-Sat)
Saturday Evening: 4:00 p.m.

Sunday: 7:30 a.m., 9 a.m., 10:30 a.m. & 4:30 p.m.
Office Hours
We are open Monday-Friday from
9 a.m.-3 p.m.
Phone: 302-227-4550
FAX: 302-227-4557
Email: [email protected]
Physical address for GPS:
401 King Charles Ave. (Church)
407 King Charles Ave. (Education & Social Center/Hall)
409 King Charles Ave. (Office)
Rehoboth Beach, DE 19971
Knights of Columbus Events & Activities
The Star of the Sea Council 72797 will be running many up coming events including:
Blood Drive: April 25
Community Breakfast: May 1
Roses for Mothers' Day: May 7 & 8
Polish Dinner: May 14
"Swing Into Spring" Raffle: May 14
For more information please click the link provided here.
Welcome to Saint Edmond Parish
We are a Catholic community of approximately 3,500 people located within sight of the Atlantic Ocean in Rehoboth Beach, Delaware. Saint Edmond Parish welcomes everyone to come and strengthen their faith, to know about our parish family, experience its fellowship and join us in the celebration of the Eucharist. No matter who you are, or where you are in life's journey you are welcome here! New parishioners and visitors are always welcome!
Please explore our website, including our Events Calendar and our Facebook page. We hope you like what you see! Scroll down to the bottom of this page for our Mass schedule and office hours.
If you are not a parishioner, we invite you to join our faith community. You may complete our Parish Registration Form online or there are blank forms in the main vestibule of the Church and in the parish office.
New parishioners and visitors are always welcome!
Help Aid to Ukraine
As we all know, citizens in Ukraine are still being killed and/or wounded on a daily basis. These deaths are mostly civilians, including women and children. The Salt and Light Committee at St. Ann's Parish is in contact with members of the Ukrainian Orthodox Church in Philadelphia and have made arrangements with them to receive donations in cash and materials. They mostly need:
Medical supplies like trauma kits

Batteries of all kinds

Flashlights

Formula for children and adults

Cooking supplies

Camouflage clothing

Military boots

Antibacterial ointments

Children's books

Backpacks
Our Salt & Light Committee will have these needs posted on St. Ann's parish website https://stannbb.org. We will be transporting donations by truck to Philadelphia. Please bring your donations to the Parish. The exact location for these will be posted to our web-page this week. Please ask your friends and family members to participate. Thank you!
Online Mass Streaming
Click here to join us for Mass.

Directions to R.E.S.
Going South on Route 1 from Lewes: Travel South past Big Fish Grill, over the Rehoboth Canal Bridge following signs for exit 1B. Stay in right lane and make the first right over the bridge. Make the next quick right and follow around and under the bridge. Make the next right, following signs for Lee Street, onto Bay Rd. Make the first left onto School Lane. Continue to the end of the road to the elementary school.
Going North on Route 1 from Dewey: Travel North past Just in Thyme Restaurant. At the next light you will see Rehoboth Auto Care. Proceed through this traffic light then bear right at the fork in the road onto Bay Rd. Make your first right onto Stockley Street Ext. Continue to end of road to the elementary school.
From the city of Rehoboth Beach: Take Rehoboth Avenue west toward Route 1. Make a left by Ocean Atlantic Realty (left) onto State Road. Continue on State Street and follow signs for Route 1 North. Make a left onto Bay Road. Make your second left onto School Lane. Continue to the end of the road to the elementary school.
** Residents near the Stockley Street playground can also take the walking bridge across Silver Lake to Rehoboth Elementary School
Text to Give
In addition to our WeShare online giving we can now offer the ability to TEXT a donation!
Simply send a text message to 302-313-2024 with the amount you would like to contribute.
Within minutes, you will be sent a text with a link to register.
Click on the link and enter your cardholder name and debit or card information.
Once your registration is complete, you will receive a text verification and a receipt of your donation via email.
For future giving, send a text with the amount you wish to give and it will process automatically! You can even text repeat to make it a recurring donation.
Give+Text is one of the fastest, easiest ways to give.
We hope you enjoy this new way to share your generosity and we thank you for supporting the church.
Attention: Please be Aware of this Scam!
Please be wary of scams where people claim to be Fr. Cocco and ask for money or gift cards. They create emails that are similar to the 'official' St. Edmond email, and sometimes send texts as well. We NEVER use texts to request things and although we sometimes send emails to collect for various ministries, we NEVER ask for a credit card over the phone or online as we do not sell gift cards in the office. If gift cards are needed (as they sometimes are at Christmas time) we ask you bring them to us. Unfortunately, in our world today, there are people who continue to commit fraud and cheat good honest people who are trying to do the right thing. If there's ever a question, don't hesitate to call the office first before you buy. We're sorry that we can't stop people from doing this but want to make sure you're aware that it is happening again.