Be Love in Action for a Child
Wanted: Catechist to assist a
Special Needs Child
Are you faith filled? Love children? Have experience working with children with special needs? Then I need YOU to volunteer as a catechist!
The Religious Education Office is looking for an adult to work with a grade 1 child, who has special needs, on Sunday mornings from 10-11:00 a.m. twice a month September 18, 2022- April 30, 2023.
Please contact Marie Kopf at 302-227-4553 or email: [email protected] if you are interested in learning more about this opportunity.
RCIA/Becoming Catholic
RCIA, the Rite of Christian Initiation of Adults, began in the early church nearly 2,000 years ago as an intense period of study, prayer, and conversion that often lasted about three years. The Second Vatican Council brought the process back in the 1960s to guide adults wishing to come into full membership in the Catholic Church. The program was redesigned and the time for formation was modified to meet the needs of the inquirers.
Who is in the RCIA?
❁ Un-baptized adults
❁ Adults baptized as Catholic, but have not received
the Eucharist and Confirmation
❁ Adults baptized in most Protestant churches
❁ Adults baptized in other Christian churches not in
the Trinitarian formula and without water
Come to the Open House on September 19 in Rooms 1 & 3 in the Education Building to learn more about the process and meet the RCIA team members.
Register for Religious Ed!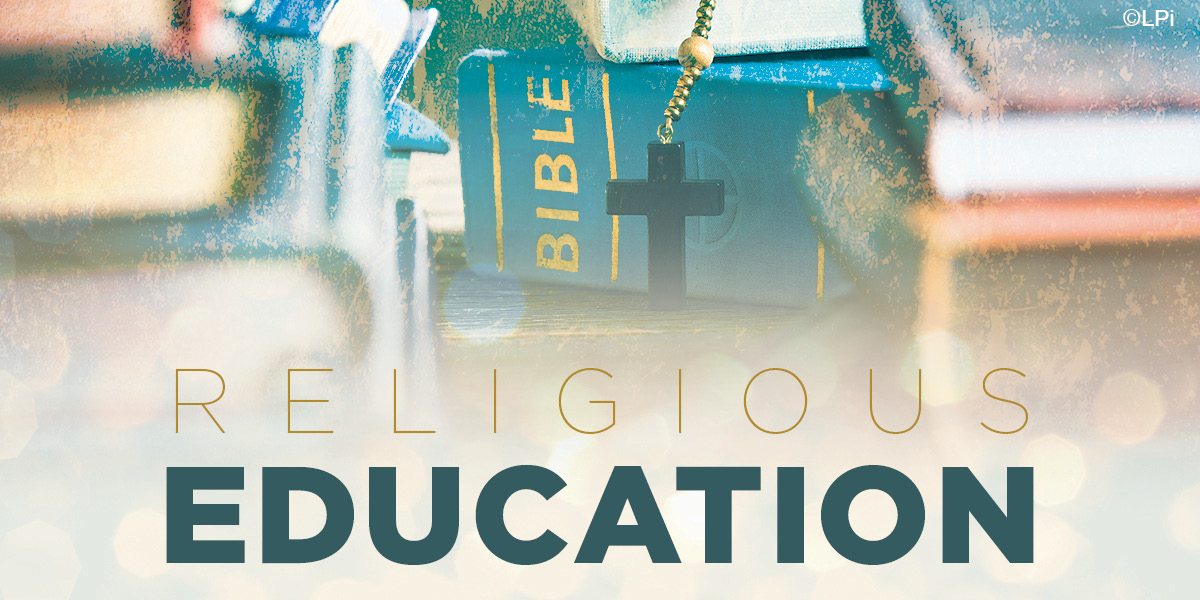 Registration for the Religious Education Faith Formation Program for 2022/2023 is now underway. The registration form is linked here, please fill it out and mail or drop it off at the parish office. The Religious Education registration period extends through June 30, a $10 late fee will be applied if registering after the June 30 deadline. Please remember that all required religious education homework from the previous year must be completed before registering your child/children for next year. Note: Rising costs of materials have affected us, and fees will increase $5 to $70 for 1 child, $80 for 2 children and the family fee for three or more children in the program is capped at $90. There is an additional $30 fee for students who will be receiving First Reconciliation and First Eucharist, and a $65 fee for students enrolled in the Grade 9 Confirmation class. Please let us know if you are experiencing any financial hardship and need to have the fee waived. All information remains confidential and inability to pay never prevents a family from enrolling. **If you are enrolling a new child and he/she was not baptized at Saint Edmond Parish, please enclose a copy of his/her baptismal certificate with their registration form.**
A Message from Bishop Koenig
Join Bishop William Koenig as we explore some of the ministries supported by the generosity of parishioners from the Diocese of Wilmington by the Walking by Faith, Faith & Charity Catholic Appeal. Please use this link to view a short video.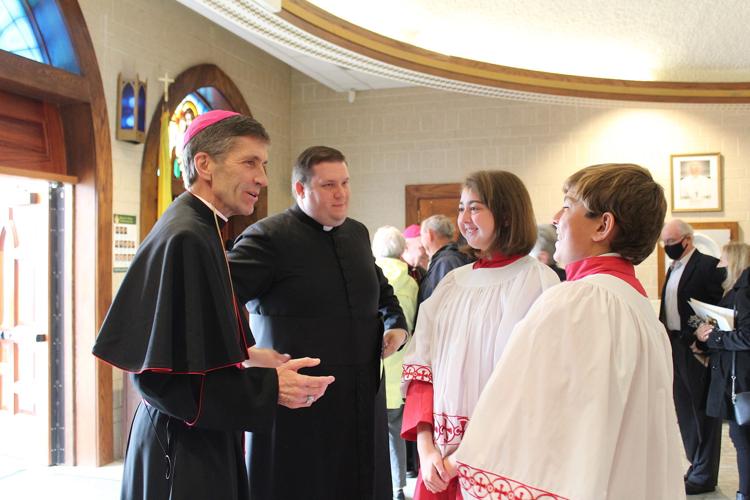 Summer Mass Times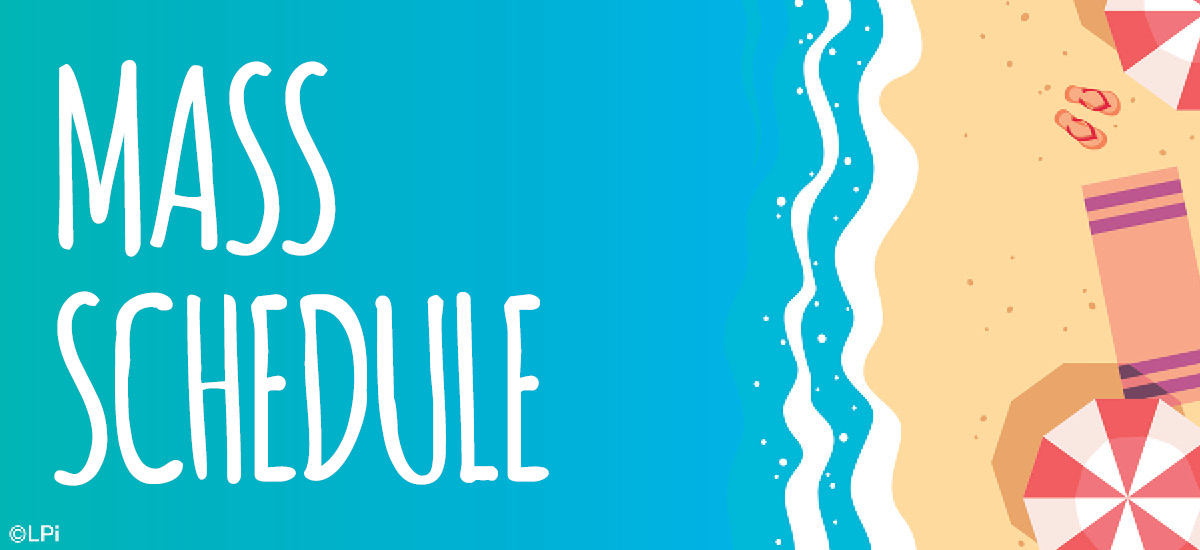 Daily Mass: 8:30 a.m. (Mon.-Sat. year round)
Saturday Evening: 4:00 p.m. (year round) & 5:30 p.m. (Memorial Day-September 24)
Sunday (Church year round): 7:30 a.m., 9:00 a.m., 10:30 a.m. & 4:30 p.m.
Sunday (Parish Hall): 7:30 a.m., 9:00 a.m. & 10:30 a.m. (Summer)
Sunday (Rehoboth Elementary School): 9:00 a.m. (July 03-September 04)
**See below for directions to Rehoboth Elementary School**
Attention: Please be Aware of this Scam!
Please be wary of scams where people claim to be Fr. Cocco and ask for money or gift cards. They create emails that are similar to the 'official' St. Edmond email, and sometimes send texts as well. We NEVER use texts to request things and although we sometimes send emails to collect for various ministries, we NEVER ask for a credit card over the phone or online as we do not sell gift cards in the office. If gift cards are needed (as they sometimes are at Christmas time) we ask you bring them to us. Unfortunately, in our world today, there are people who continue to commit fraud and cheat good honest people who are trying to do the right thing. If there's ever a question, don't hesitate to call the office first before you buy. We're sorry that we can't stop people from doing this but want to make sure you're aware that it is happening again.
Office Hours
We are open Monday-Friday from
9 a.m.-3 p.m.
Phone: 302-227-4550
FAX: 302-227-4557
Email: [email protected]
Physical address for GPS:
401 King Charles Ave. (Church)
407 King Charles Ave. (Education & Social Center/Hall)
409 King Charles Ave. (Office)
Rehoboth Beach, DE 19971
Directions to R.E.S.

Going South on Route 1 from Lewes: Travel South past Big Fish Grill, over the Rehoboth Canal Bridge following signs for exit 1B. Stay in right lane and make the first right over the bridge. Make the next quick right and follow around and under the bridge. Make the next right, following signs for Lee Street, onto Bay Rd. Make the first left onto School Lane. Continue to the end of the road to the elementary school.
Going North on Route 1 from Dewey: Travel North past Just in Thyme Restaurant. At the next light you will see Rehoboth Auto Care. Proceed through this traffic light then bear right at the fork in the road onto Bay Rd. Make your first right onto Stockley Street Ext. Continue to end of road to the elementary school.
From the city of Rehoboth Beach: Take Rehoboth Avenue west toward Route 1. Make a left by Ocean Atlantic Realty (left) onto State Road. Continue on State Street and follow signs for Route 1 North. Make a left onto Bay Road. Make your second left onto School Lane. Continue to the end of the road to the elementary school.
** Residents near the Stockley Street playground can also take the walking bridge across Silver Lake to Rehoboth Elementary School
Online Mass Streaming
Click here to join us for Mass.

Text to Give
In addition to our WeShare online giving we can now offer the ability to TEXT a donation!
Simply send a text message to 302-313-2024 with the amount you would like to contribute.
Within minutes, you will be sent a text with a link to register.
Click on the link and enter your cardholder name and debit or card information.
Once your registration is complete, you will receive a text verification and a receipt of your donation via email.
For future giving, send a text with the amount you wish to give and it will process automatically! You can even text repeat to make it a recurring donation.
Give+Text is one of the fastest, easiest ways to give.
We hope you enjoy this new way to share your generosity and we thank you for supporting the church.
Welcome to Saint Edmond Parish

We are a Catholic community of approximately 3,500 people located within sight of the Atlantic Ocean in Rehoboth Beach, Delaware. Saint Edmond Parish welcomes everyone to come and strengthen their faith, to know about our parish family, experience its fellowship and join us in the celebration of the Eucharist. No matter who you are, or where you are in life's journey you are welcome here! New parishioners and visitors are always welcome!
Please explore our website, including our Events Calendar and our Facebook page. We hope you like what you see! Scroll down to the bottom of this page for our Mass schedule and office hours.
If you are not a parishioner, we invite you to join our faith community. You may complete our Parish Registration Form online or there are blank forms in the main vestibule of the Church and in the parish office.
New parishioners and visitors are always welcome!