St. Vincent de Paul News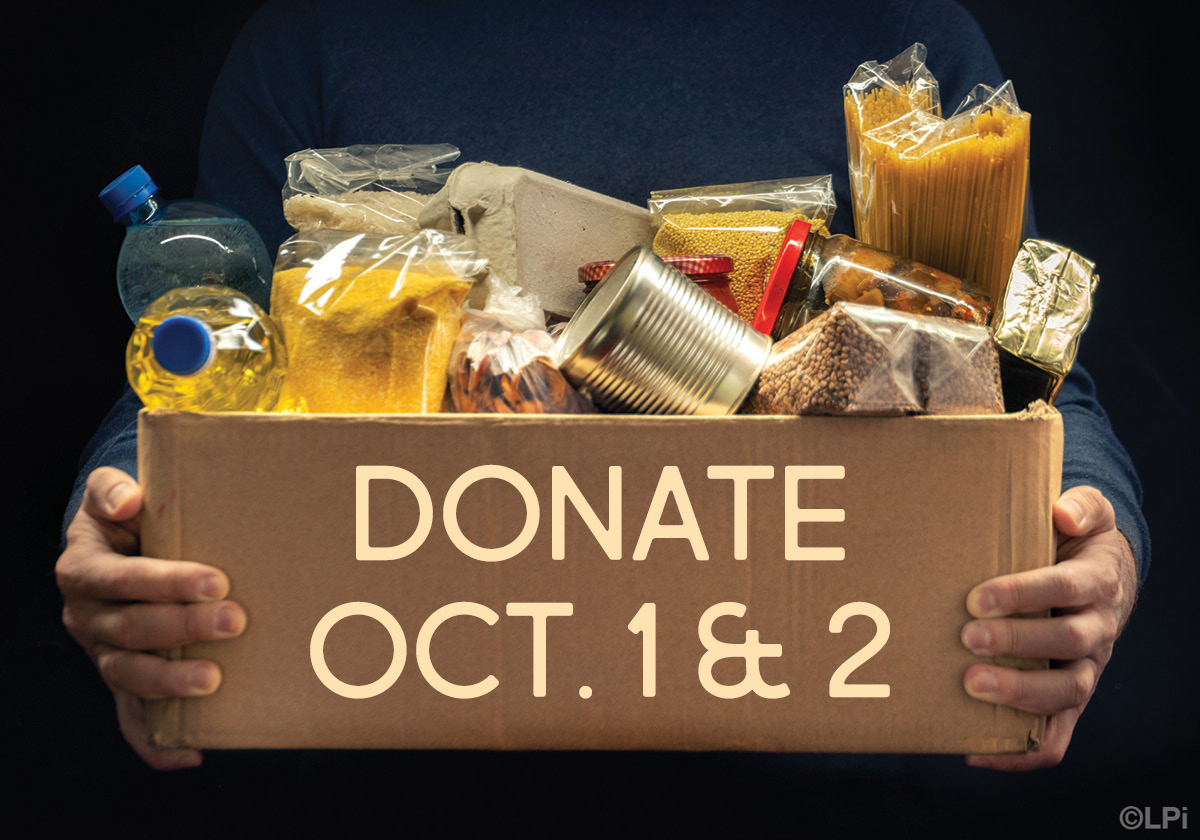 Please join with the St. Vincent de Paul Society to help support the Community Resource Center Food Pantry. On the weekend of October 1-2 the St. Vincent de Paul Society will resume our food collections. For this first weekend we are designating our food collection to help our local Community Resource Center (CRC) Food Pantry. There will be St. Vincent de Paul and CRC members at the main door of the Church to accept your donations. Going forward there will be a basket in the rear of the Church were you can leave items through out the week for the St. Vincent de Paul Pantry. Thank you for helping your neighbors in need.The following items are most needed at this time:
hearty soups
peanut butter
jelly
spaghetti sauce
pasta
mac and cheese
ramen noodles in cup
Hormel microwave meals
Rice-a-roni
Chef Boyardee canned pasta
cereal
cooking oil
shampoo
body wash
bar soap

Please remember that our neighbors we serve have often have limited or no real cooking facilities. Cans with pull tabs and soups that don't need anything added are preferred. Unfortunately we cannot accept fresh fruit or vegetables, bread or other perishable food items, items that have already been opened, or expired.
Blessing of the Animals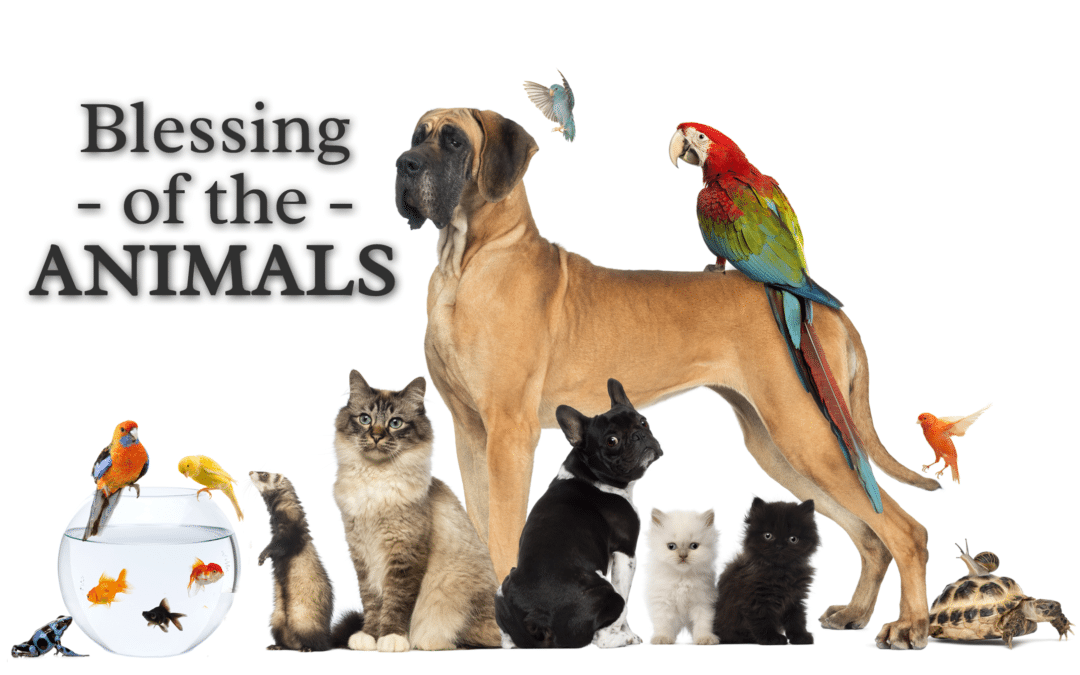 Francis of Assisi, whose Feast Day is October 04, loved the larks flying about his hilltop town. He and his early brothers, staying in a small hovel, allowed themselves to be displaced by a donkey.
Francis wrote a Canticle of the Creatures, an ode to God's living things. "All praise to you, Oh Lord, for all these brother and sister creatures." And there was testimony in the cause for St. Clare of Assisi's canonization that referred to her little cat.
This custom is conducted in remembrance of St. Francis of Assisi's love for all creatures.
Fr. Cocco will be Blessing the Animals of the side lawn by the King Charles exit at 11:45 a.m. on Sunday, October 02. Bring your dogs, cats, guinea pigs, and whatever pets you may have for a blessing and a treat.
Rosary Making is Back!
Summer is waning, traffic is lessening and parking is doable. It's time for the St. Edmond Rosary makers to report for duty. Yes, each year at this time our ministry meets to start making rosaries which we distribute to many ministries in the U.S.A. and around the world. These are ministries who spread the word of God thru the devotion to our Holy Mother and the rosary. In past years, we have made thousands and thousands of these simple bead and string rosaries and just last year alone we created and shipped over 3,000. Last year our membership grew from just a handful of dedicated parishioners to 10 or more members, making our mission easier, but we are always in need of more help. We meet on the 2nd and 4th Tuesday of the month from October through April after morning mass (9-11:00 a.m.) the education center It's a great way to meet fellow parishioners and to do more for the parish and our Lord in a fun filled, crafty and satisfying way. No experience needed just a small time commitment. If you can count to ten you are qualified. So please consider joining us and partaking of this unique and rewarding ministry. Our first meeting this year will be October 11. Hope to see you there!
Blog Summary
Posted in Blogs on 09/27/22
Thank you to all the families who participated in our annual St. Vincent de ... Read More »
Posted in Blogs on 05/02/22
St. Edmond's is pleased to offer a fun and spiritually enriching young adult group ... Read More »
Posted in Blogs on 04/25/22
UNICO Rehoboth Area will sponsor its annual Homemade Lasagna Dinner on Saturday, May 7, ... Read More »
Fall Mass Schedule

Daily Mass: 8:30 a.m. (Monday-Saturday year round)
Saturday Evening: 4:00 p.m. (year round) & 5:30 p.m. (Memorial Day-September 24)
Sunday: 7:30 a.m., 9:00 a.m., 10:30 a.m. & 4:30 p.m.
**Additional Mass times may be added during holidays & holy days.**
Office Hours
We are open Monday-Friday from
9 a.m.-3 p.m.
Phone: 302-227-4550
FAX: 302-227-4557
Email: [email protected]
Physical address for GPS:
401 King Charles Ave. (Church)
407 King Charles Ave. (Education & Social Center/Hall)
409 King Charles Ave. (Office)
Rehoboth Beach, DE 19971
Columbus Day Weekend Updates
Columbus Day Weekend Updates
Mass Schedule:
Saturday
8:30 a.m. Mass in the Church

9:15 a.m. Confessions in the Church
4:00 p.m. Mass in the Church
4:00 p.m. Mass in the Hall
Sunday
7:30 a.m. Mass in the Church

9:00 a.m. Mass in the Church
10:30 a.m. Mass in the Church with Choir
4:30 p.m. Mass in the Church
Parish Office Closure:
Monday, October 10 our Parish Office will be closed in observance of Columbus Day.
Attention: Please be Aware of this Scam!
Please be wary of scams where people claim to be Fr. Cocco and ask for money or gift cards. They create emails that are similar to the 'official' St. Edmond email, and sometimes send texts as well. We NEVER use texts to request things and although we sometimes send emails to collect for various ministries, we NEVER ask for a credit card over the phone or online as we do not sell gift cards in the office. If gift cards are needed (as they sometimes are at Christmas time) we ask you bring them to us. Unfortunately, in our world today, there are people who continue to commit fraud and cheat good honest people who are trying to do the right thing. If there's ever a question, don't hesitate to call the office first before you buy. We're sorry that we can't stop people from doing this but want to make sure you're aware that it is happening again.
Online Mass Streaming
Click here to join us for Mass.

Text to Give
In addition to our WeShare online giving we can now offer the ability to TEXT a donation!
Simply send a text message to 302-313-2024 with the amount you would like to contribute.
Within minutes, you will be sent a text with a link to register.
Click on the link and enter your cardholder name and debit or card information.
Once your registration is complete, you will receive a text verification and a receipt of your donation via email.
For future giving, send a text with the amount you wish to give and it will process automatically! You can even text repeat to make it a recurring donation.
Give+Text is one of the fastest, easiest ways to give.
We hope you enjoy this new way to share your generosity and we thank you for supporting the church.
Welcome to Saint Edmond Parish

We are a Catholic community of approximately 3,500 people located within sight of the Atlantic Ocean in Rehoboth Beach, Delaware. Saint Edmond Parish welcomes everyone to come and strengthen their faith, to know about our parish family, experience its fellowship and join us in the celebration of the Eucharist. No matter who you are, or where you are in life's journey you are welcome here! New parishioners and visitors are always welcome!
Please explore our website, including our Events Calendar and our Facebook page. We hope you like what you see! Scroll down to the bottom of this page for our Mass schedule and office hours.
If you are not a parishioner, we invite you to join our faith community. You may complete our Parish Registration Form online or there are blank forms in the main vestibule of the Church and in the parish office.
New parishioners and visitors are always welcome!